THE COURSE: LEVEL 3 DIPLOMA IN REFLEXOLOGY FOR WELLBEING
The course is spread over 10 months and comprises 18 training days (8 Saturdays and 10 Sundays) plus home study between training days. In between sessions we also support students with regular 1:1 tutorials with the Main Course Tutor.
THE NEXT COURSE BEGINS: SUNDAY 10TH OCTOBER 2021
The course includes:
Anatomy and physiology including pathologies,
Business aspects of being a Reflexologist, legislation
Reflective practice
Safe clinical practice
Practical skills (taught in class, practice at home)
100 treatments in total comprising:

10 practice hours
60 Case Study treatments (6 people 10 treatments each)
27 Clinic Note treatments
3 Client Study treatments
(for full syllabus see skillsandeducationgroupawards.co.uk )
Successful students who have completed all the work required will be awarded the SEG Awards Level 3 Diploma in Reflexology for Wellbeing and will receive an AOR Affiliated Schools Certificate as sign of excellence in training. They will be able to apply for full membership of the Association of Reflexologists (AOR) and will be able to register with CNHC.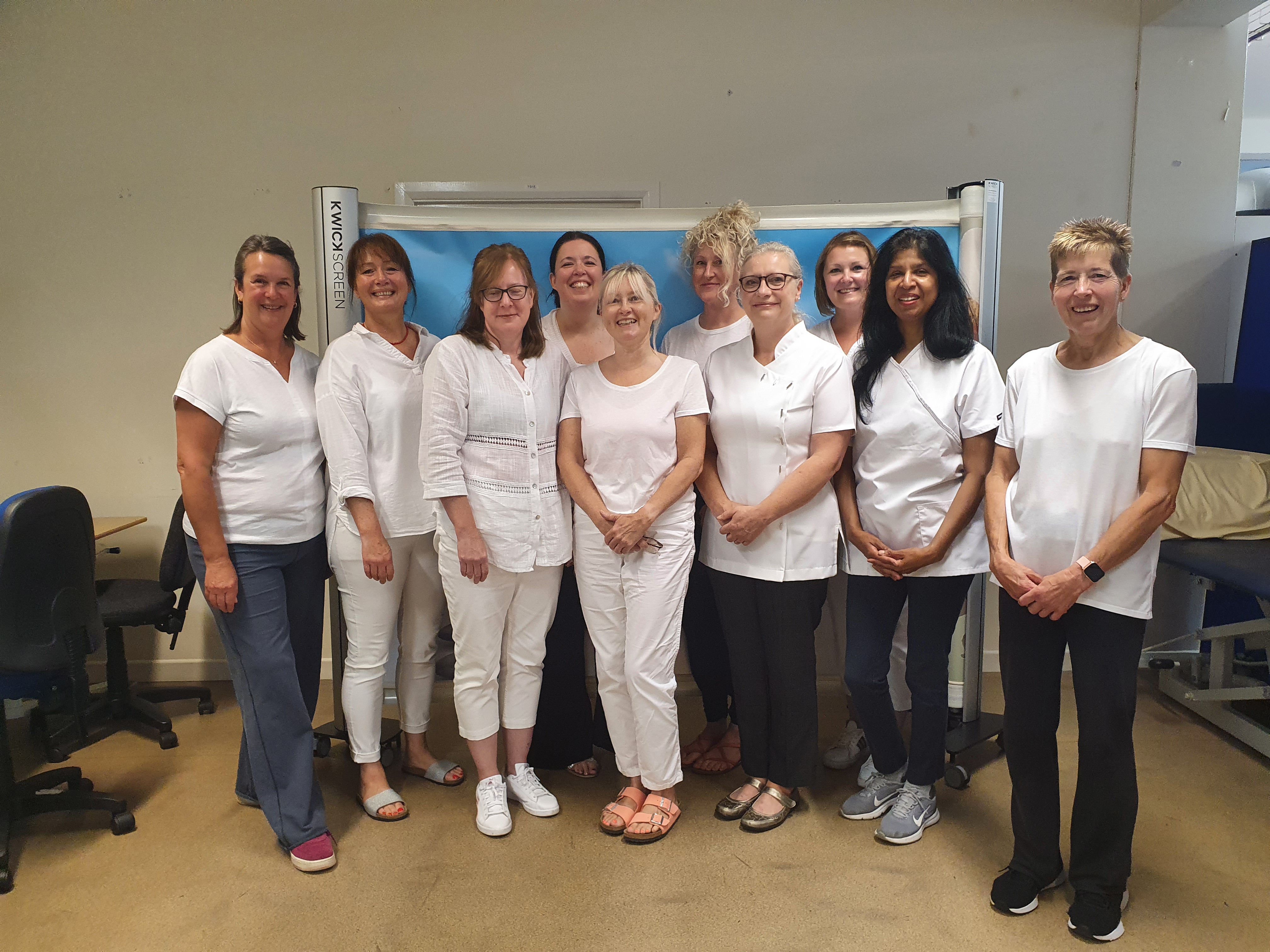 COURSE FEES:
| | |
| --- | --- |
| Initial Booking fee (non-refundable) | £300.00 |
| 10 monthly payment of £160.00 | £1,600.00 |
| TOTAL | £1,900.00 |
The cost of training includes student membership of the AOR to allow access to the many benefits this organisation offers. More information visit www.aor.org.uk, all awarding body registration fees, plus the schools own handbook and foot chart.
It is a recommendation of the awarding body (SEG Awards) that each student holds valid First Aid Certificate. If students do not have a certificate we offer a 1 day First Aid Training course at a cost of £80 per student.
For more information please call 01892 740337/0777 3556271 or email j.grosvenor@btinternet.com
Recommended Reading:
"Anatomy & Physiology – therapy basics" Helen McGinness
"Human Body" Dorling Kindersly
"The Complete Guide to Reflexology" Ruth Hull
"Reflexology – A Practical Approach" Vicki Pitman
"Better Health with Foot Reflexology" Dwight Byers